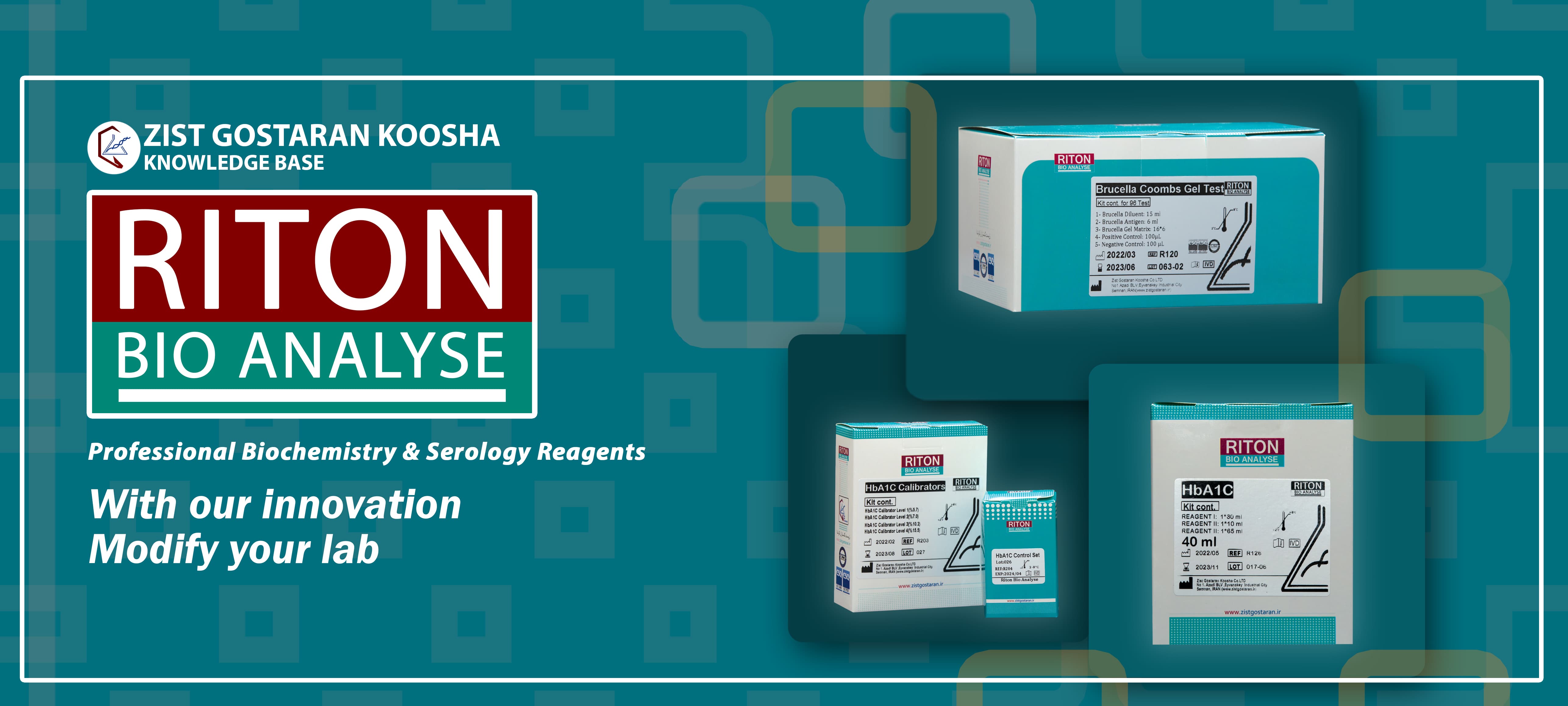 Company researches:
Research department in this company has been started surveys in mentioned fields and has gained the prominence successes
Vibrio cholera fast diagnose
Fast diagnose of salmonela infections and distinguishes between them
Standard ways of recognizes the blood types by using  the gel filtration system
Determining adaptability  of blood type with the major or minor ways by using Gel system Filteration
Direct coombs test by using the Gel System Filteraation
Doing Du Test by using the Gel Sysytem Filteration
Diffrent Kinds of public and Specific Biochemistry Kits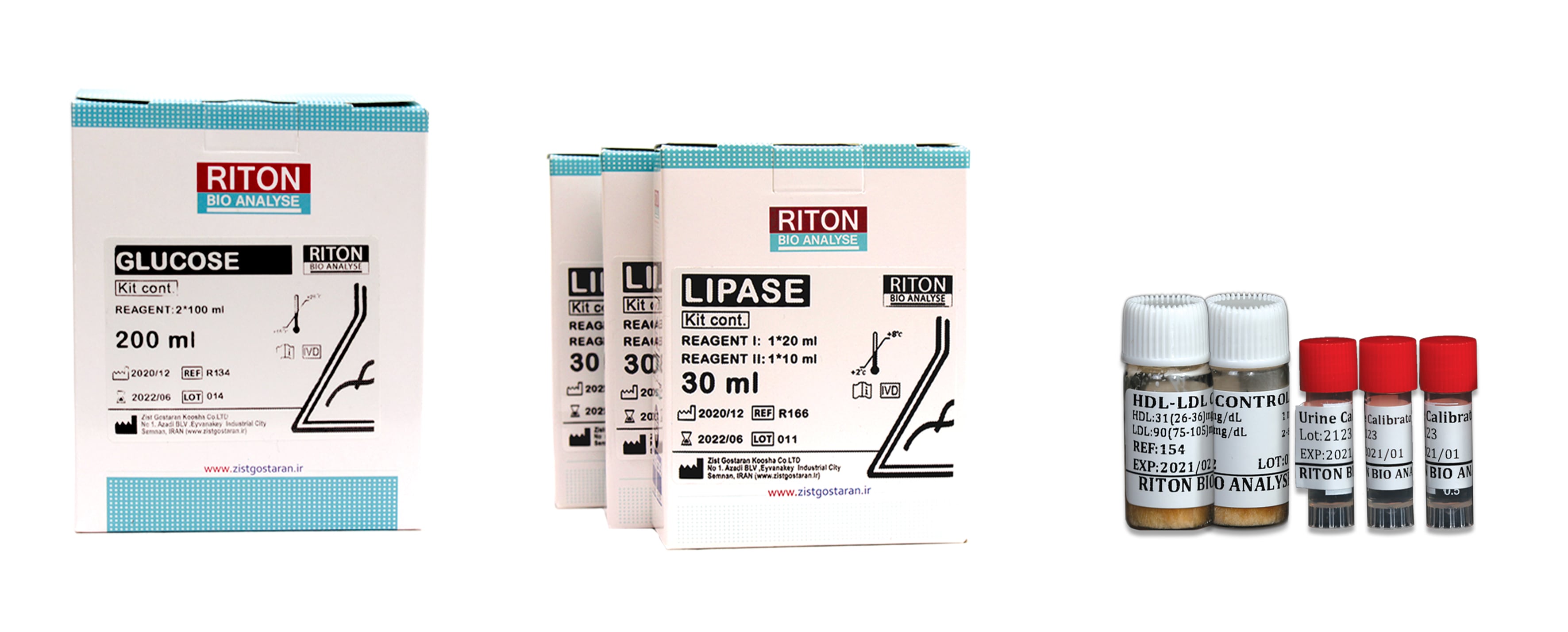 About Company
Zist Gostaran Kosha ; is IVD reagents manufacturer . Having started its operations in 2006, Zist Gostaran Kosha is one of the well-established biochemistry and serology reagents manufacturer companies in IRAN.
Our products are being released in the market with RITON BIO ANALYSE brand name.
R&D Department of Zist Gostaran Kosha have innovated new Diagnostics method in detection of Brucellosis by size exclusion chromatography & Direct Agglutination Method. Recently, this product(Brucella Coombs Gel) has been registered and approved by the health ministry in Iran.
Our biochemistry reagent produced by CLSI advice guide line, in dedicated bottle for professional users .There are 3 quality management stations in our   producing line and we are the honor of ISO 9001&13485Certificate for our IVD Reagentsachieved in 2019.